Ela Orleans – Tumult In Clouds
Dirty Beaches – Drifters / Love Is The Devil
Mike Cooper – White Shadows In The South Seas
Max Ernst, Alestair Crowley, James Fenton, Emily Dickinson, W.B. Yeats, Thomas Hardy, Lord Byron und… Françoise Hardy; dies sind die graphischen, textlichen und tondokumentarischen Quellen auf Tumult In Clouds, einem Doppel-Album, welches, die kürzlich von einem längeren – und ernüchternden – New York-Aufenthalt wieder in die lebendige Mikroszenerie Glasgows zurückgekehte, Ela Orleans in gewohnt eklektischer Manier präsentiert. Als routinierter Armchair-Traveller lässt man sich erneut von den melancholischen, aus der Zeit gefallenen elegischen Ballsaal-Schlagern, den verschrobenen, vermeintlichen Sixties – Hymnen und den instrumentalen, mäandernden, zwischenweltlichen Collagen in den Bann ziehen und mit auf die Reise zu einem unbekannten Ziel nehmen. Zwischen den experimentellen Klangfahrten von High Moon Low Sun und dem songorientierten Album Mars Is Heaven einzusortieren, verfeinert Ela Orleans ihre so unverkennbare, wie vergleichslose Musik auf Tumult In Clouds noch weiter.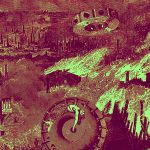 Alex Zhang Hungtai zieht als Dirty Beaches seit Jahren ruhelos um den Globus, um seine bis zum Äußersten reduzierten One-Man-Shows in szenigen Kellern in irgendwelchen Rotlichtbezirken zu später Stunde aufzuführen. Drifters/Love Is The Devil ist insofern als Dokument speziell, als dass sich die Reflexionen über das Leben auf Achse, die mit dem bewährten Mix aus heruntergefahrenem Rocka billy und unterkühlt-einsamen Post-Ghost Rider – Nummern beginnen sich bis zum Ende des Doppel-Albums stetig in nebliger werdende, depressive Soundskulptur-Landschaften entwickeln.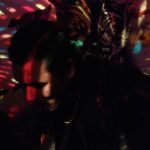 Mike Cooper ist im Vergleich zu Ela Orleans und Alex Zhang Hungtai ein alter Meister im Heraufbeschwören von exotischen musikalischen Stimmungsbildern. Der seit Jahren in Italien lebende Brite ist sowohl ein erfahrener Studiotechniker, was sich in zahlreichen Arbeiten für das Radio manifestierte, als auch ein begnadeter Slide-Gitarrist, der, vom Blues und Folk kommend, seine Interessen immer mehr ins experimentelle Feld der Ambientmusic verlegt hat. Nach Rayon Hula ist auch White Shadows In The South Seas wiederum ein faszinierendes Zeugnis von Mike Coopers Affinität für die hawaianische Kultur. Subtil und dicht zugleich mischt er Naturaufnahmen – exotische Vögel als die Hauptproganisten singen gegen die Gitarre an -, traditionelle Melodien, improvisierte Experimente und Dubtechniken zu dreiminütigen Loops, die sowohl einen intellektuellen Eskapismus evozieren wie einen romantischen Hauch von Entdeckergeist zu vermitteln scheinen.
clandestinerecords
zoomusic
room40.org