Factory Star – Enter Castle Perilous
Factory Star ist die seit 2008 existierende, neue Band von Martin Bramah. The Fall-Gründungsmitglied – natürlich – mit The Blue Orchids führte er 1982 wochenlang die Independent-Charts an, mit einer Musik, die heute zu rauh und unfertig klänge, um überhaupt gehört zu werden. Oder? Das ist also völlig überraschend und unerwartet der Anknüpfungspunk für Enter Castle Perilous. Das Album wurde unter Live-Bedingungen im Studio eingespielt. Die Stimmung ist eine trübe, die Befindlichkeit eine misserable, von der Laune gar nicht zu reden. Dabei lesen sich Titel wie The Fall Of Great Britain, Arise Europa! oder When Sleep Won't Come natürlich zeitgemäßer als vielleicht ursprünglich gedacht. Bramah brummelt sich in bester Manchester-Manier durch die Stücke, Gitarre, Bass und Drums trashen knorztrocken und präzise, die Keyboardlinien von Hop Man Jr. und die Backing-Vocals von Ann Matthews (von der unterbewerteten walisischen Band Ectogram) setzen die melodischen Kontrapunkte. Die Musik also altmodisch, aber nicht aus der Zeit gefallen: Black Comic Book, erwähntem When Sleep Won't Come und New Chemical Light sind drei der stärksten Bramah-Kompositionen, die sich mit Work, A Year With No Head und Agents Of Change messen können.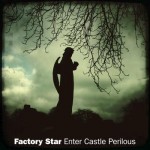 Magazine – No Thyself
Mit Howard Devoto, inzwischen 59 Jahre alt, legt ein weiterer wegweisender New Wave – Grantler seinen Postkarrieren – Job ( Fotoagentur) auf Eis und meldet sich wieder zu Wort, die Zeiten scheinen auch ihn zu inspirieren. Devotos Texte waren bei all seinen Projekten immer mindestens nah am Genialen, musikalisch überzeugten nach Real Life aber vor allem sein Solo-Album Jerky Versions Of The Dream, das gemeinsame Projekt mit Pete Schelley Buzzkunst und die beiden Luxuria – Platten, alles freilich kommerzielle Flops. Das Wiederaufleben von Magazine ist daher umso erstaunlicher. Der für den Sound enorm wichtig gewesene Gitarrist John McGeoch ist verstorben – dessen Position übernahm der Luxuria-Partner Noko – , Barry Adamson hat Anderes zu tun, ansonsten hört man auf No Thyself die Besetzung vom Jahr der Auflösung 1981. Magazine 2011 klingen dann auch (erschreckend?) authentisch und werkstreu: Unterkühlter Wave-Funk-Bass, flirrende Keyboards, Goth-Gitarre wie auf dem Debut, der absurd-überkanditelte Kunstgesang Devotos wurde allerdings selten ätzender und treffender in Szene gesetzt.