Eine kleine Auswahl an Medien, die uns geholfen haben, nicht verrückt zu werden in diesem brutalen Jahr 2020. Durch die Quarantäne hat sich der Unterschied, was als Kino, Streaming oder TV qualifiziert werden soll noch weiter verringert, da alles durch die selben Kanäle kommt.
Die Angst vor einem möglicherweise tödlichen Virus und die Konsequenzen daraus standen in diesem Jahr im Mittelpunkt – das schlägt sich aber nur bedingt in unserer Auswahl nieder, mit ein paar Rückgriffen auf ältere Literatur und einem Film, wo das Thema schon erstaunlich authentisch abgehandelt wurde.
Das freie Durchstreifen unbekannter Orte, das Entdecken neuer Talente und Eintauchen in unmittelbare musikalische Welten muss auf das neue Jahr warten. In diesem Sinne wünschen wir uns und allen Ausdauer, Gesundheit und viel positive Energie für 2021.
Music

Kara-Lis Coverdale – Grafts
---

Cloth – Cloth
---

Andrew Wasylyk – Fugitive Light & Themes Of Cosolation
---

Πρόδρομος Τσαυσάκης – 14 μεγάλα τραγούδια
---

Ai Aso – The Faintest Hint
---

Phew – Vertigo KO
---

Jarv is  – Beyond The Pale
---

Kelly Lee Owens – Inner Song
---

S.E. Rogie – various
---

Craven Faults – Enclosure
---

Polido – Sabor A Terra / A Casa E Os Cães
---

Miaux – Black Space, White Cloud
---

γιαννάκης ιωαννίδης – Επιθεώρηση Και Ρεμπέτικο (1925 – 1935)
---

Cassini Division – Eta Carinae
---

Drumming GP, Joana Gama, Luís Fernandes – Textures &/ Lines
---

The Orielles – Disco Volador
---

Βασίλης Τσιτσάνης – 40 χρόνια
---

Working Men's Club – WMC
---

Sabaturin – Kenemglev
---

Tara Clerkin Trio – Dito
---

Jon Brooks – How To Get To Spring
---

David Boulter – Yarmouth
---

Joanne Robertson – Painting Stupid Girls
---
Film/TV

Ari Aster – Midsommar (director's cut), 2019
---
Kitty Green – The Assistant, 2019
---

Alex Garland – Devs, TV Mini-Series 2020
---

Theodoros Angelopoulos – Μέρες του '36 (Days of 36), 1972
---

Bong Joon Ho – Okja, 2017
---

Micah Bloomberg, Eli Horowitz, Kyle Patrick Alvarez – Homecoming S2, TV Series
---

Jessica Hausner – Little Joe, 2019
---

Thomas Vinterberg – Another Round, 2020
---

Scott Frank, Allan Scott – The Queens Gambit, TV Mini-Series 2020
---

Eliza Hittman – Never Rarely Sometimes Always, 2020
---

Karim Aïnouz – A Vida Invisível (Invisible life), 2019
---

Steven Soderbergh – Contagion, 2011
---

Hirokazu Koreeda – Like Father Like Son, 2013
---

Charlie Kaufman – I'm Thinking of Ending Things, 2020
---
Books

Michael Wildenhain – Das Lächeln Der Alligatoren
---

Niall Griffiths – Broken Ghost
---

Sophia De Mello Breyner – Poemas/Gedichte (Textura)
---

Mark O'Connell – Notes From An Apocalyse
---

Grit Weber, Annika Sellmann, Prof. Dr. Klaus Klemp, Prof. Matthias Wagner K – Moderne Am Main 1919 – 33
---

Mary Shelley – The Last Man
---

Boris and Arkady Strugatsky – Snail on the Slope (Улитка на склоне)
---

Paulo Varela Gomes – Era Uma Vez Em Goa
---

Joanna Zylinska – Nonhuman Photography
---

David Mitchell – Slade House
---

Jeff Young – Ghost Town
---

Ali Smith – Winter
---

Albert Camus – Die Pest
---

Giles Laurén – Diodorus Siculus I: The Historical Library in Forty Books
---

Peter Kurzeck – Vorabend
---

Geraldine Quigley – Music Love Drugs War
---
Misc.

Anja Burse –  Ianos Photo Competition 2020 'Quarantine Diary' winner
---
The Nightingales – Four Against Fate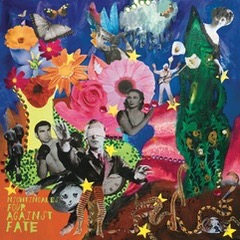 Ob Stewart Lees und Michael Cummings liebevolles Filmportrait King Rocker (Fire Records) Robert Lloyd und seine Band The Nightingales vom schmeichelhaften wie ärgerlichen Ruf, ein ewiger Geheimtipp und eine Birminghamer Version von The Fall zu sein, befreien kann, darf zwar bezweifelt werden, aber so what? Der noch ganz vom Punk inspirierten Vorläuferband The Prefects attestierten die Musikblätter schon eine gewisse Verschrobenheit. Nachdem die Band 1977 als Support von The Clash unterwegs war und durch das elitäre Gehabe der Stars im Schnelldurchlauf vom Musikbusiness desillusioniert wurde, war den Mitgliedern gleich klar, dass sie einen anderen Weg einschlagen wollen. Mit der Metamorphose von The Prefects zu The Nightingales öffnete sich auch das Visier für andere Einflüsse. Eine durchaus nicht abwegige Verknüpfung von experimentellem Rock, Rockabilly, vertracktem Folk und Country, mit Drive und Energie gespielt, lässt die drei ersten Alben heute als absolute Klassiker des Post-Punks und markantes Zeugnis der Birminghamer Musikhistorie dastehen. Robert Lloyds phonetisch nicht zu überhörendes Organ und seine gleichsam textmächtigen trocken und ironischen Betrachtungen des scheiternden Lebens im Allgemeinen und des des britischen Midländers im Speziellen bescherten The Nightingales, Undergroundstatus hin oder her, eine treue Anhängerschaft. Die Inspirationen für die Lyrics schnappt Lloyd bevorzugt in Pubs als Mithörer von Konversationen auf. Die zahlreichen Anspielungen und Querverweise und die Brechungen haben gerüchteweise schon zu manchen, mitunter nächtelangen Diskussionen und Interpreationsversuchen geführt.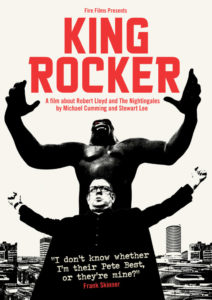 Ende der 1980er löste sich die Band auf, Robert Lloyd versuchte sich solo als Crooner (Robert Lloyd and The Four Seasons), Labelbetreiber und Produzent. Mit der Veröffentlichung von We've Got A Fuzzbox And We're Gonna Use It landete Vindaloo Records sogar einen richtigen Indie-Hit. Gleichzeitig entdeckte Lloyd seine Affinität für andere unkonventionell agierende Musikerinnen. Veröffentlichungen, Gastauftritte auf den Platten und Kollaborationen mit u.a. Poppy & The Jezebels, Hotpants Romance (beide der Birminghamer Szene entsprungen), Gina Birch, den klassisch geschulten Musikerinnen Katherine Young und Clara Kebabian oder den beiden New Yorkerinnen Christy & Emily geben den Platten der Nightingales seit der Wiederbelebung der Band Anfang der 00er Jahre einen schönen subtilen Kontrapunkt zum typischen "Gales Sound.
Die aktuelle Stammband – Robert Lloyd, Andreas Schmid, James Smith und die Schlagzeugerin Fliss Kitson, die sich auf den letzten beiden Alben die Gesangparts mit Lloyd teilt – wirkt versierter denn je: Das aktuelle Album Four Against Fate klingt wie auch schon der Vorgänger Perish The Thought wie aus einem Guss und zeitlos. Die letzten Alben wurden alle im Klangbad-Studio von Ex-Faustler Hans-Joachim Irmler, auf dessen Label man ja auch schon veröffentlichte, aufgenommen. Four Against Fate wurde gar von Stuart Moxham (ehemals Young Marble Giants) gemastert.
Die zwölf Songs stehen ganz in der eigenen Tradition. Rhythmuswechsel am Laufmeter, Breaks und Wendungen, Refrains zwischen catchy und schräg, zahlreiche musikalische Zitate, verpackt in eine raue und direkte Produktion, all das kennt und schätzt man an The Nightingales. Die abwechselnden bzw. bei einigen Stücken sogar gemeinsamen Gesangsparts von Robert Lloyd und Fliss Kitson geben den Songs aber eine gewisse Unberechenbarkeit, die immer wieder aufs Neue überrascht. Unbedingt besorgen sollte man sich auch das als Fanzine angebotene Textheft von Four Against Fate. Da kann man dann bei der nächsten Diskussionsrunde punkten.
http://www.thenightingales.org.uk