three:four records – Ein Porträt des Lausanner Labels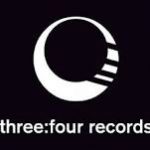 Als zartes Pflänzchen, inmitten des Dschungels angesiedelt, der sich musikalische Subkultur nennt und doch zum größten Teil einhergeht mit Beliebigkeit, darf sich das feine Lausanner Label three:four records, das kommendes Jahr sein zehnjähriges Bestehen feiert, auf die Fahnen schreiben, neben dem schon einige Jahre länger aktiven Leuten von Kraak aus Ghent, am Puls der europäischen Off-Stream-Mikrokultur zu sein. Abseits der renommierten Festival- und Labelszene produziert man herausragende Musik in Kleinstauflagen.
Ob einheimische Künstler, wie die sich beim Gestalten von Soundtracks wohlfühlenden maninkari oder die sich auf alternative World Music spezialisiert habenden La Tène; die portugiesischen Künstler, die in Lissabon mit dem Veranstaltungsort ZDB in Verbindung stehen wie João Lobo, Filipe Felizardo, David Maranha oder der musikalische Tausendsassa Norberto Lobo, die belgischen Erneuerer des (mittelalterlichen?) Drones Razen, die schrägen und innovativen Chanteusen Eloïse Decazes, Annelies Monseré und Delphin Dora oder das Urgestein Thierry Müller, der u.a. eine wunderbare Platte mit der Römerin Mushy aufgenommen hat, um sein mythisches Projekt Ruth neues Leben einzuhauchen; der Katalog von three:four records ist beeindruckend. Gaëtan Seguin, eine Hälfte der Gründungsväter des Labels, nahm sich freundlicherweise die Zeit, auf meine Fragen zu antworten.
DDAA – Pourriture Cubique
John Avery – Jessica In The Room Of Lights
Ruth & Mushy – Far From Paradise
Mushy – Breathless
Thierry Müller / Aaron Moore – Today Is Yesterday's Tomorrow
Dass sich die drei Mitglieder von Déficit Des Années Antérieures bzw. DDAA – Jean-Luc André, Sylvie Martimeau-Fée, Jean-Philippe Fée bzw. JLA, SMF, JPF – in erster Linie als plastische Künstler, auch hinsichtlich ihres Wirkens als Musiker, verstehen, ist kein Widerspruch. Die Musik des Künstlerkollektivs, dass sich an der Akademie in Caen Ende der 1970er kennenlernte, vereint deren unterschiedlichen Vorlieben und Ideen aus Kunst, Literatur und Klangskulpturen. Über einen Improvisationsprozess modellieren sie dann diese so minimalistischen wie dichten Klanghörspiele zur unverkennbaren Marke DDAA.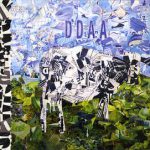 Thierry Müller – Hors temps/Out of time

Mitte der 1980er kursierte im Bekanntenkreis eine merkwürdig aufgemachte Platte: Ilitch – 10 Suicides. Die collagenhaft aufgemachte Hülle und das Beiheft spielten ironisch mit der dunkel-romantischen Idee, dem Leben irgendwie zu entkommen. Die Musik, eine schräge Mèlange von kautrockigen Elektronikpassagen, improvisatorisch anmutende Gitarrenstücken und unterkühltem New Wave Disco. Musik, Bezugspunkte und Intellektualität passten gut in den Kreis der anderen geschätzten Vertretern der 'New French Music' – Berrocal, Marcoeur, Ribeiro, Tazartès, Heldon, DDAA etc.